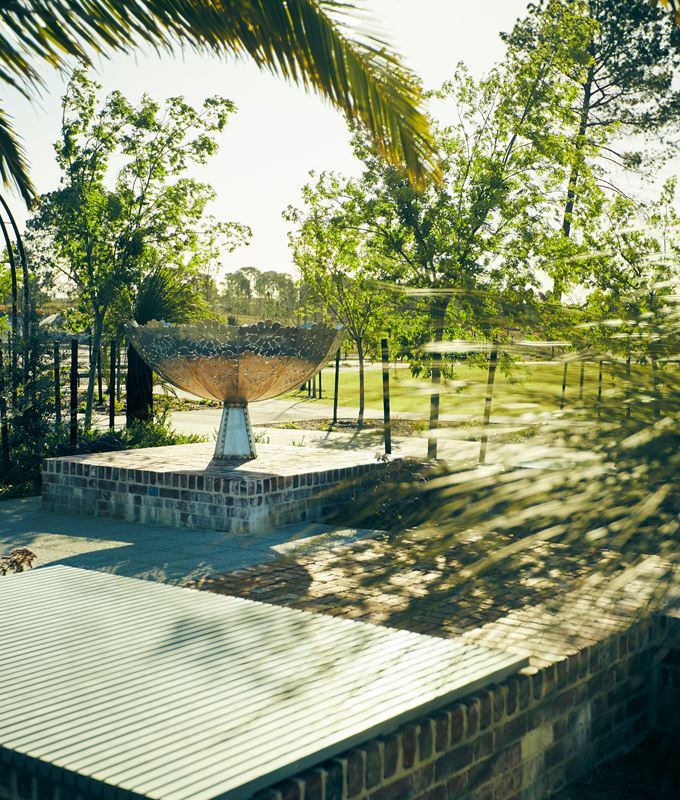 Innovative master-planning
The future is bright at Ellenbrook
If you've ever wanted to live in an established, thriving community, where all the services you dream of are already in place, consider Ellenbrook in Perth's northeast.
Innovative design backed by a strong sense of community
Located within the City of Swan, development at Ellenbrook started in the 1990s and it experienced rapid growth between the 2001 and 2011. According to Australian Census figures, the town's population quadrupled during that time.
Named after Ellen Stirling, the wife of Western Australia's first governor, Ellenbrook was developed as a joint venture between the Department of Communities and a LWP Property Group syndicate.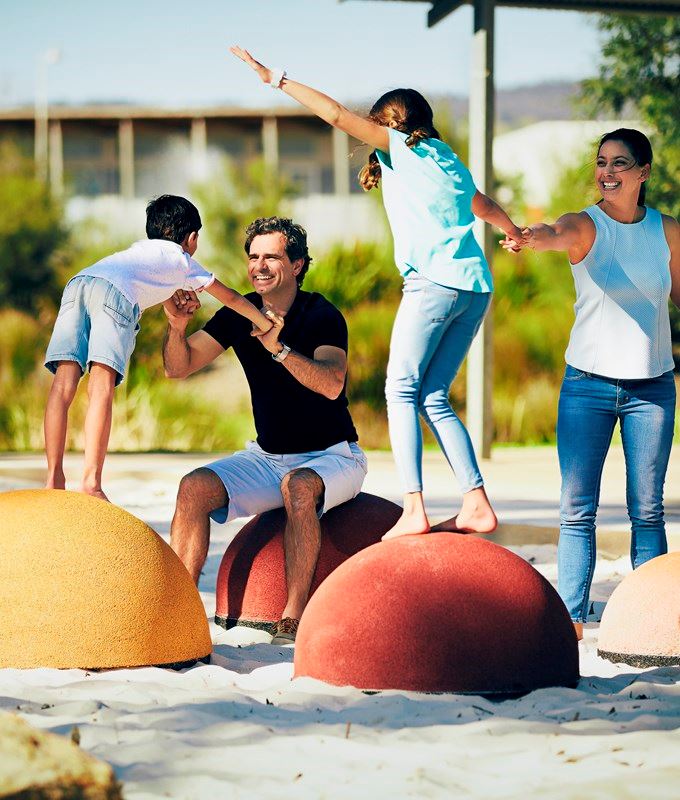 Internationally awarded community
Community planning at the heart of Ellenbrook
A comprehensive community plan was devised with the City of Swan and nearby residents to ensure Ellenbrook became a viable and sustainable community with facilities and services being delivered in a planned way to meet the needs of the community.
The plan, helped Ellenbrook grow into an award-winning town. In 2015, Ellenbrook was named the best master-planned community in the world by the International Real Estate Federation, and awarded the prestigious FIABCI World Prix d'Excellence Award 2015.
At the time, LWP Property Group Managing Director, Danny Murphy, said the win recognised Ellenbrook's innovations and long-term success.
"Great community planning and a well-developed sense of community are the two factors that matter most to buyers at Ellenbrook," he said.
"These things matter to us as well, which is why both have been at the heart of LWP Property Group's vision for Ellenbrook since the beginning."
Today, the suburb continues to blossom and Ellenbrook is Australia's most awarded new town.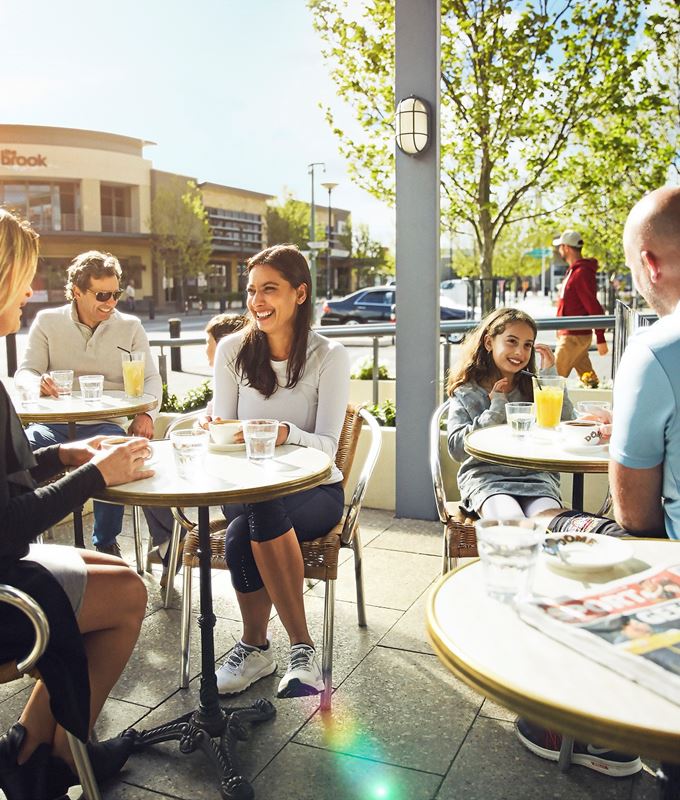 Shops, schools, eating and entertaining
Buyers are spoilt with choice and enjoy great amenities
A 35 minute drive from the Perth CBD and 5 minutes from the Swan Valley, the area includes the localities of Ellenbrook, The Vines, most of Aveley, and parts of Henley Brook, Lexia and Upper Swan. 
LWP Property Group has developed eight high quality villages, each with their own style. These villages surround a busy Town Centre complete with community services, employment and entertainment options and 80 stores (including major retailers) at Ellenbrook Central Shopping Centre. 
Two community centres, a selection of private and public schools, a library, theatre, gallery, skate park and water park are well supported by the many families who call Ellenbrook home. The local council, City Of Swan, also has offices in the town centre.
There is also an abundance of public open space at Ellenbrook with 54.35ha of parklands, wetlands, bushland and sporting fields and 35km of cycleways. The adjacent, world-class The Vines Resort and Country Club, is always popular with golf enthusiasts and visitors. Many other sports are also catered for.
Land buyers are also spoilt for choice with a wide selection of housing options available and lot sizes ranging from 80sqm to 2,649sqm, with urban living or village life options available.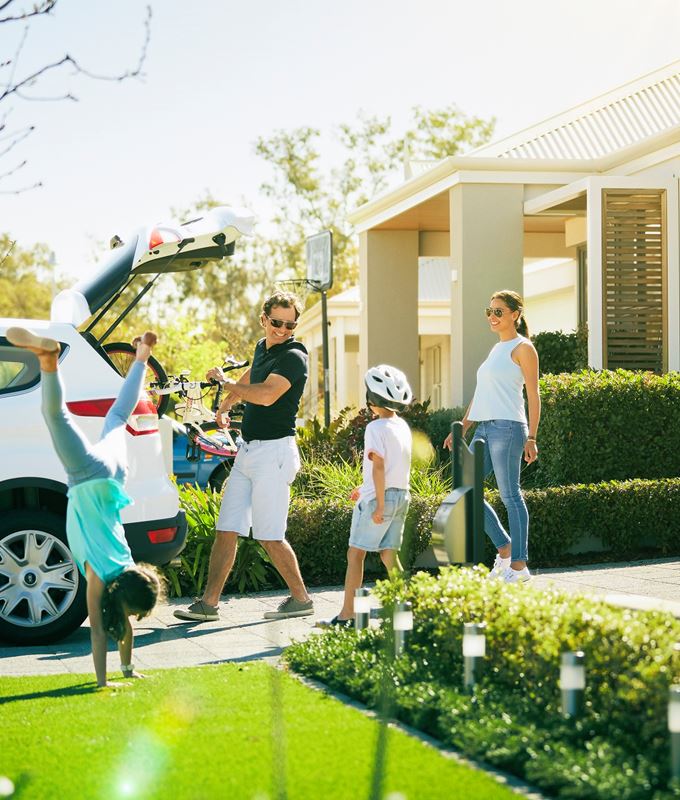 Affrodable, and a great place to live
The future is bright at Ellenbrook
Ellenbrook remains an affordable suburb with a median house price of $380,000. Latest population figures reveal more than 40,836 residents live in the 6069 postcode including a mix of professional couples, young families and those with older children as well as second and third homebuyers and retirees.

According to LWP Property Group Sales Manager, Tony McEntee, community development and a commitment to exceptional planning remain front and centre for LWP Property Group at Ellenbrook.
"We are excited to see what the future brings as Ellenbrook continues to evolve and we prepare to welcome an expected 70,723 residents to the area by 2036," he said.