Find out why Ellenbrook is the perfect place to live
A vibrant, busy town
Welcome to Ellenbrook WA
At just half an hour from Perth, Ellenbrook is far enough away to be a haven from the hustle and bustle, yet close enough to be in easy reach of almost everything you'll need.
The town and the surrounding eight villages are all designed so a quality lifestyle is within reach for everyone, no matter what your budget or stage of life. It's why we've won more awards than any other new town, including being named the best master-planned community in the world.
In our vibrant town centre, you'll find plenty of fantastic real estate opportunities as well as plenty of shopping, eating and entertainment. Morley Galleria, Midland Gate Shopping Centre and Lakeside Joondalup are all just a short drive away. And of course, there's the beautiful Swan Valley, golfing at The Vines and acres of parkland at Whiteman Park, making Ellenbrook living as enticing as ever.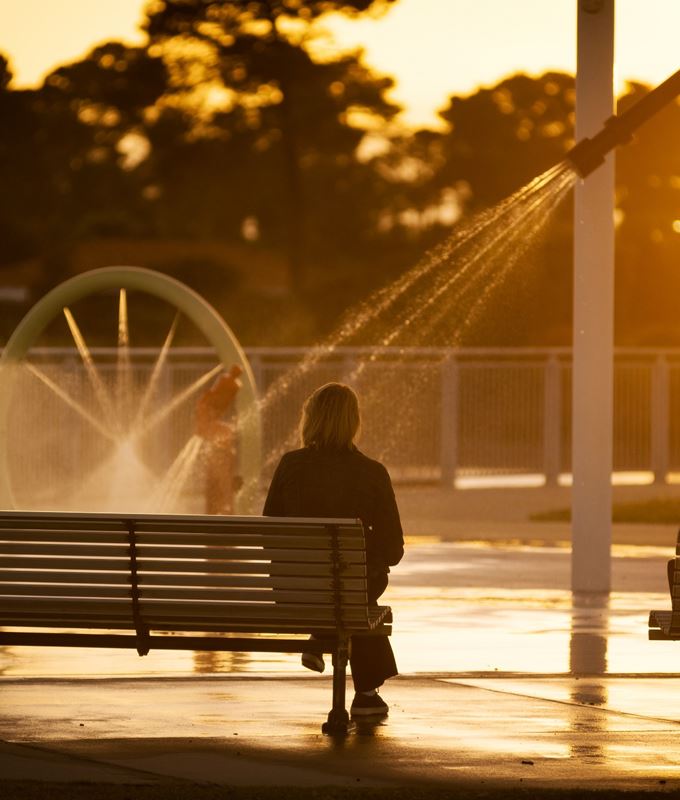 Village life, town convenience.
Eight villages surround the town-site of Ellenbrook, all with easy access to plenty of schools, parks, walk trails, community centres and much more. First there was Woodlake Village - now there's also The Bridges, Coolamon, Morgan Fields, Charlotte's Vineyard, Malvern Springs, Lexia. Our newest and final village is Annie's Landing. There's also our neighbouring private estate, Woburn Park at The Vines. We have plenty of blocks of land available in villages including Annie's Landing, Malvern Springs, and Coolamon., at our newly developed town centre precincts of Hesperia, Drummond and Reveley.
Ellenbrook in a snapshot
35 mins from Perth
Direct access to Tonkin Hwy
11,500 homes
Eight villages surrounding a vibrant town centre
Parks and open spaces
Extensive parks and open spaces for the family to enjoy
Side and rear fencing
you won't have to spend on fencing - it's included
Front yard landscaping
A beautiful bonus for your new home.  All the hard work is done, no extra cost
Connected community
a wide range of community groups for you to access and join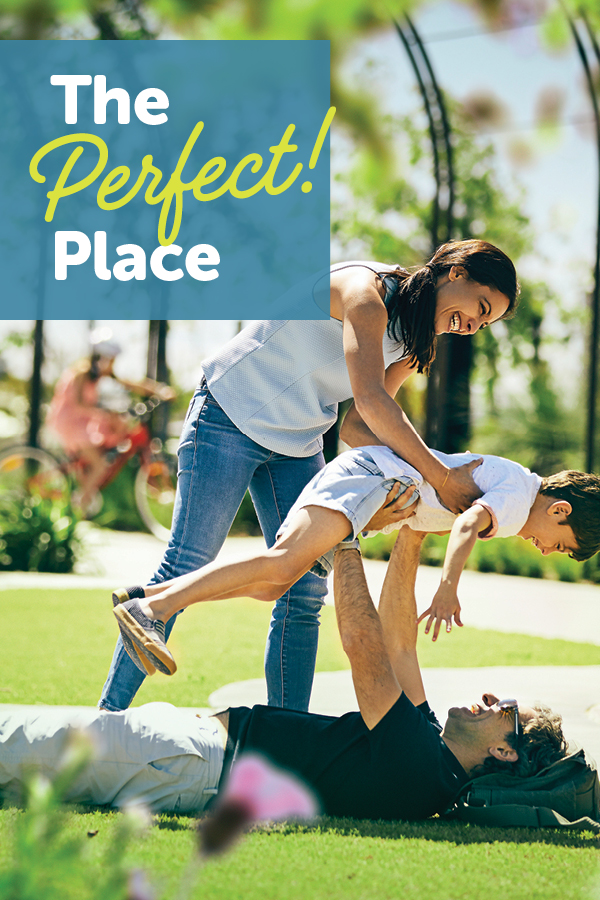 Your perfect place in Ellenbrook
Imagine living in a place that instantly feels like home. A place you can't wait to show off to your family and friends.
Can a place as perfect as this really exist? Yes it can. And you'll find it right here in Ellenbrook.
Perfect