Annie's Landing Dog Park
There is a wonderful play park in Ellenbrook that will have both you and your fur family excited.
Annie's Landing dog park is a fully fenced (and doubled gated) play space equipped with fun agility equipment to give 'Rover' a more structured run about.
Agility courses for dogs are generally made up of a set of obstacles which, in the sport of dog agility, dogs will run through in a race situation directed by a handler.
Whether you are training your four-legged friend for competition or just looking for more of a physical and mental challenge to a traditional outing, the dog park will have pooch passing through a variety of interesting obstacles and you keeping pace alongside.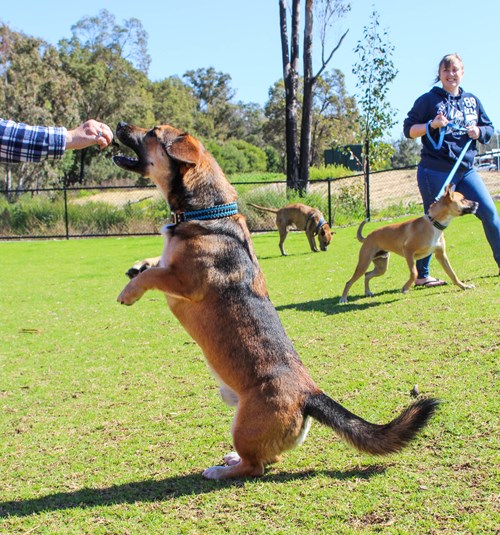 The one enclosed area is for all sizes and breeds with dogs able to complete the whole course or pick out sections to do.  
Some of the agility obstacles include a dog walk, an A-frame, a range of tunnels, hurdles and weave poles. The beautiful grassed grounds also have a few benches for humans who need a rest.
After all of the exertion, fresh drinking water is available for everyone at the park.
The park is located at Everingham Drive in Ellebrook.