About Jaye Radisich
Did you know that Jaye Radisich was the first MP to have an office in Ellenbrook, winning the seat of Swan Hills at just 24 years old?
Her determination, passion, and genuine concern for the residents she represented, devoting much of her time to taking a hands-on approach to the development of many community groups.
 As active and proud members of the Ellenbrook community, LWP is honoured to help continue spreading the story and message of one of our most inspiring residents. 
The aim of the Jaye Radisich award
Whilst Jaye's life was unfortunately cut short, passing away from a rare form of kidney cancer at just 35, her legacy lives on through the Jaye Radisich Foundation.
The Jaye Radisich Award serves to honour that legacy, encourage young adults to advance their personal and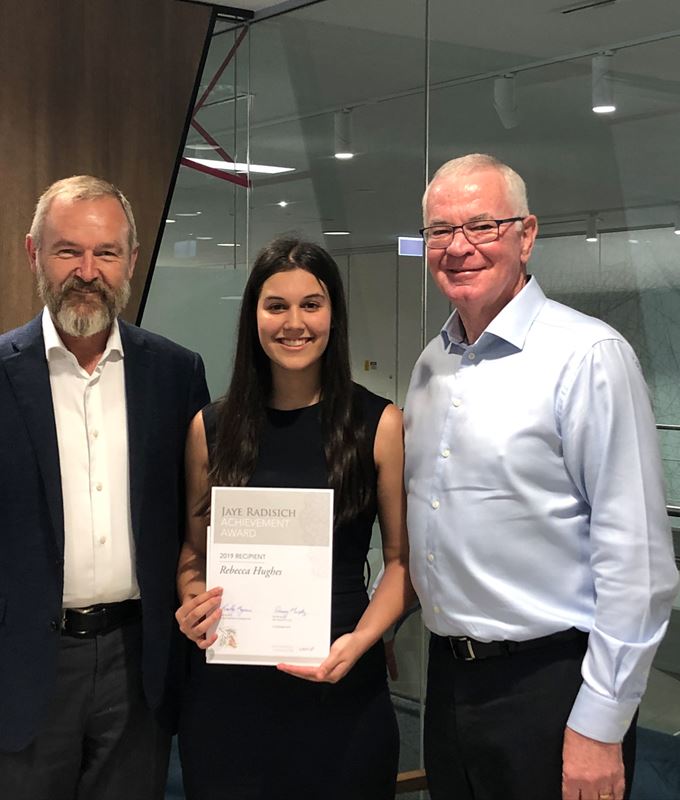 The prize
At LWP, we are proud to partner with the Jaye Radisich Foundation to present the Jaye Radisich Award, a prize of $2,000, consisting of cash or in-kind support, to one worthy recipient.
Rebecca Hughes, last year's winner of the Jaye Radisich Award, was recognised for her work at LHD Lawyers and her contributions to her local community through volunteer work at Vinnies and The Shopfront in Maylands.
"The Jaye Radisich award was a great assistance to me as I was able to purchase supplies for university to assist with my studies. It is an amazing initiative to honour Ms Radisich and assist the youth of Ellenbrook." - Rebecca
How to apply
The Jaye Radisich Award is a fantastic opportunity for Ellenbrook residents, aged 18 to 25, who have demonstrated a contribution towards their community or shown commitment to their career. Successful applicants must also outline an area for personal or professional development. 
Applications close 31st October 2020.
To apply for the Jaye Radisich Award, simply fill out an entry form and email your completed form to info@lwpproperty.com.au.