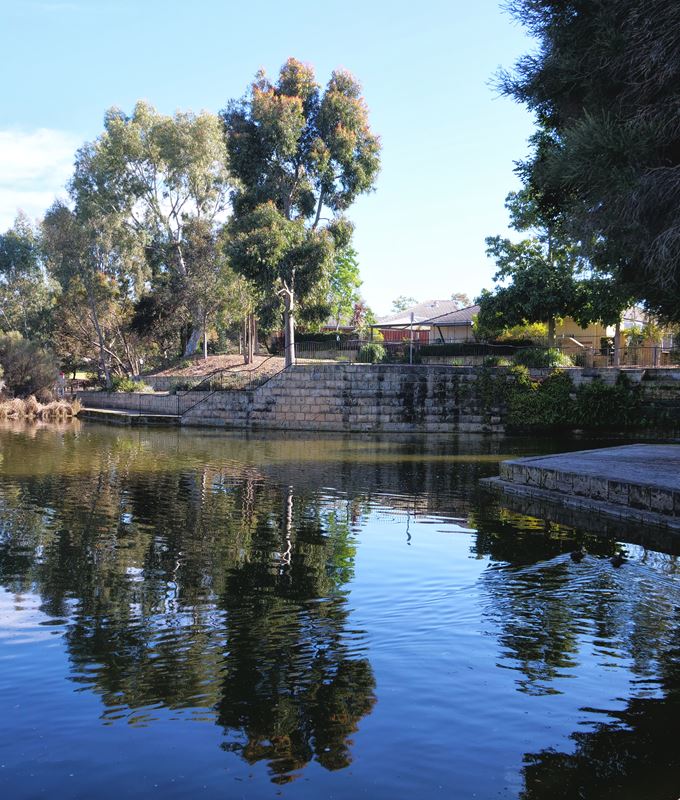 Ellenbrook Parks you must visit this Spring
Spring is officially here and what better season is there for enjoying some of the beautiful parks we have here in Ellenbrook.
We share some of our favourites– whether it be for quiet contemplation or a romantic picnic or a place for Fido to run around or the kids to kick a ball.
The 6 most beautiful ….
The Billabong (Part of Mornington Park, Mornington Parkway, Ellenbrook 6069) - PICTURED LEFT
The Billabong is a hidden gem.  A cool spot to visit on a hot summer's day, it's mainly hidden from view but accessible by footpath from Lissadell Terrace.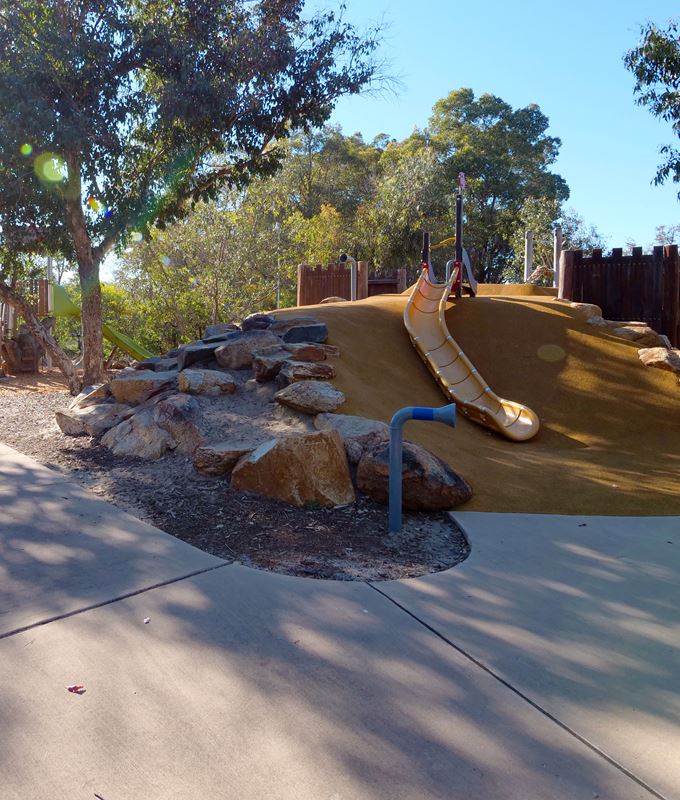 Delapre Park in Lexia (Delapre Drive, Ellenbrook, 6069)
Another favourite with local families with shaded places to sit whilst the kids play on the swings or kick a footy on the grass.
Brockman Park in Annie's Landing (Banrock Drive, Ellenbrook, 6069) - PICTURED RIGHT
People come from far and wide to enjoy this amazing nature playground. There is loads for big and little kids to do – including a spider net climbing structure, birds nest swing and flying fox.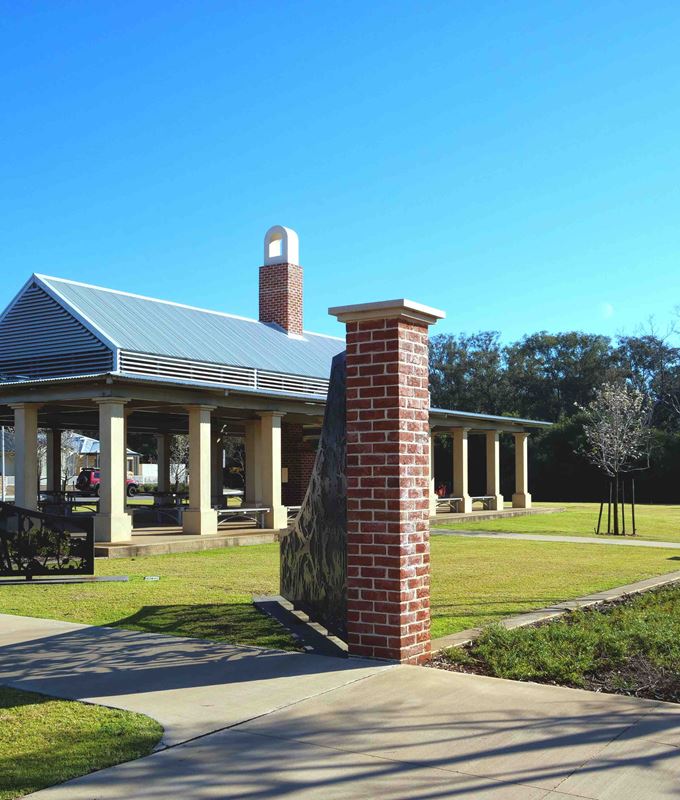 Forestview Park (Forestview Boulevard, Ellenbrook, 6069)
Forestview Park is a long Linear Park between The Bridges and Woodlake. It is home to a playground, but also large open spaces to enjoy walks or quiet reflection.
Dunnett Park (Dunnett Drive in Annie's Landing, Ellenbrook) - PICTURED RIGHT
This pretty park has a substantial, picturesque shade structures, large enough for a few families! Paired with BBQs on site, it's a great place to get together with family and friends.
Wyara Park (Elmridge Parkway, Ellenbrook, 6069)
This park is adjacent to the Malvern Springs community centre and features beautiful native planting interspersed with a selection of Ellenbrook's artworks, and quiet spaces to sit and watch the world go by.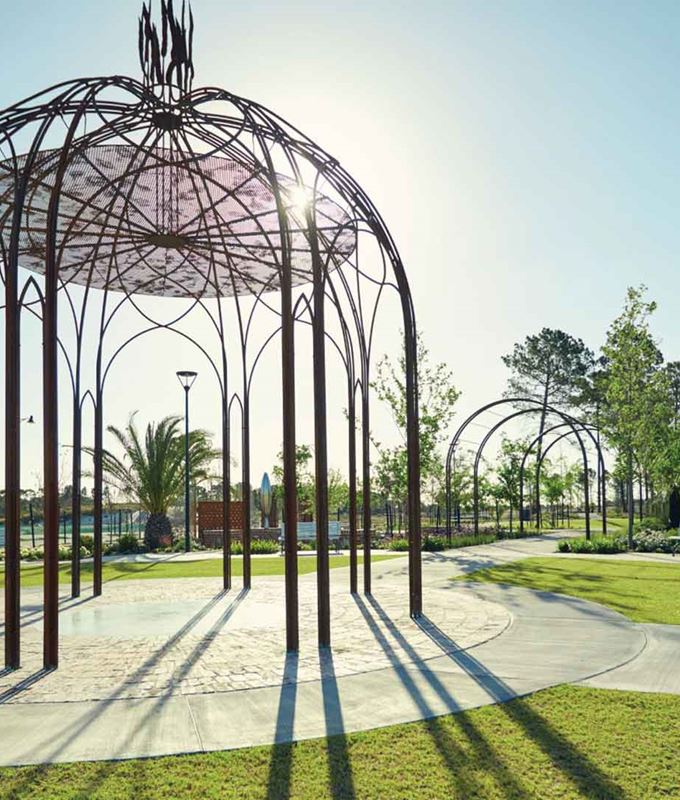 Woodlake Amphitheatre and Woodlake Park (Highpoint Boulevard, Ellenbrook 6069)
This beautiful park covers a large area and has many gorgeous spots for wedding ceremonies and photos. It's also perfect for a family day out, or a nice relaxing walk along the boardwalk. The amphitheatre is also host to a number of community based events each year, including the ANZAC Dawn Service.
Ellen Stirling Gardens (Hesperia Parade, Ellenbrook, 6069) - PICTURED LEFT
Rounding out our list of Ellenbrook's most beautiful parks has to be Ellen Stirling Gardens, just North of the Town Centre. The park was designed to commemorate and celebrate the life of Ellen Stirling, after whom Ellenbrook has been named. It features formal design elements, stunning artwork and three distinct zones – a community zone, a memorial zone and a family zone.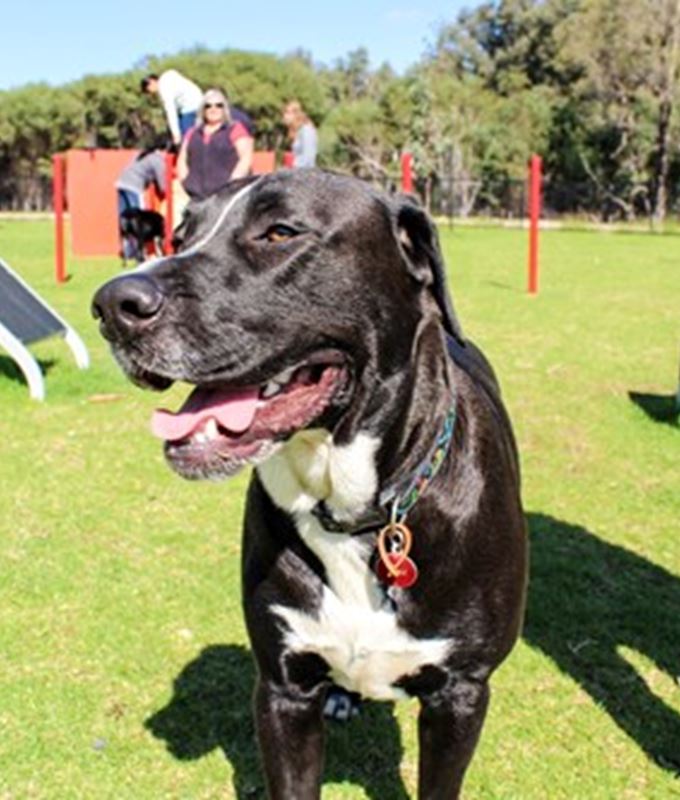 Our 2 favourites for our four-legged friends
Annie's Landing Dog Park (Everingham Drive, Ellenbrook, 6069) - PICTURED RIGHT
The newest of our doggy play spaces this full fenced park features loads of fun agility equipment for your four legged friend to enjoy.
Coolamon Dog Park (Westgrove Drive, Ellenbrook, 6069)
The first of our dog parks in Ellenbrook this is a popular place for dogs of all shapes and sizes to enjoy some friendly playtime.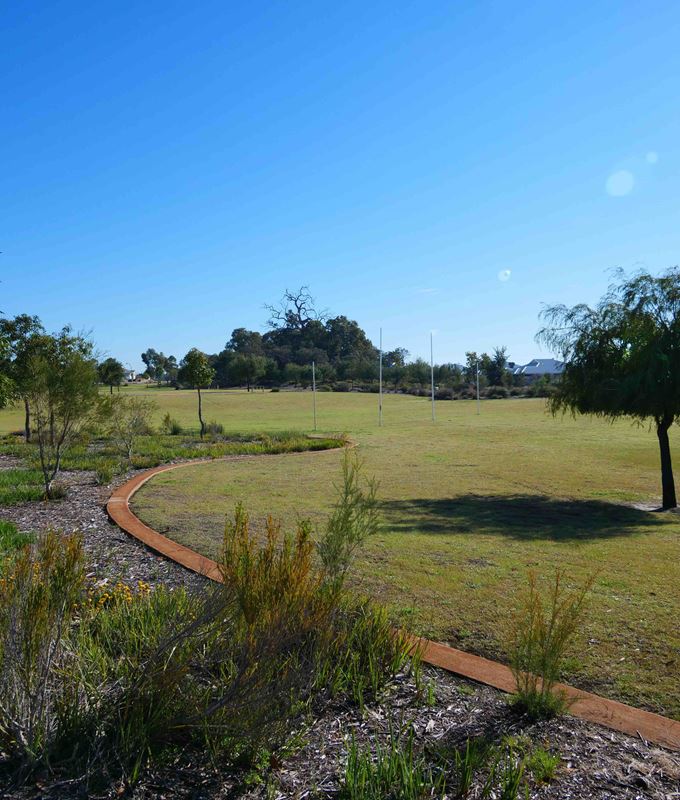 4 great places to play
Coolamon Oval (Bonney Lane, Ellenbrook 6069)
With a full size oval, pavilion, super cool skate park (and a place for dog's to play), there is a lot to love about the Coolamon Oval and surrounding park space.
Vasse Park in Malvern Springs (Lomas Circle, Ellenbrook, 6069) - PICTURED LEFT
Shaped like a half moon this park is a favourite with local families. With space to kick a ball, have a picnic or BBQ and a fun playground we can see why!