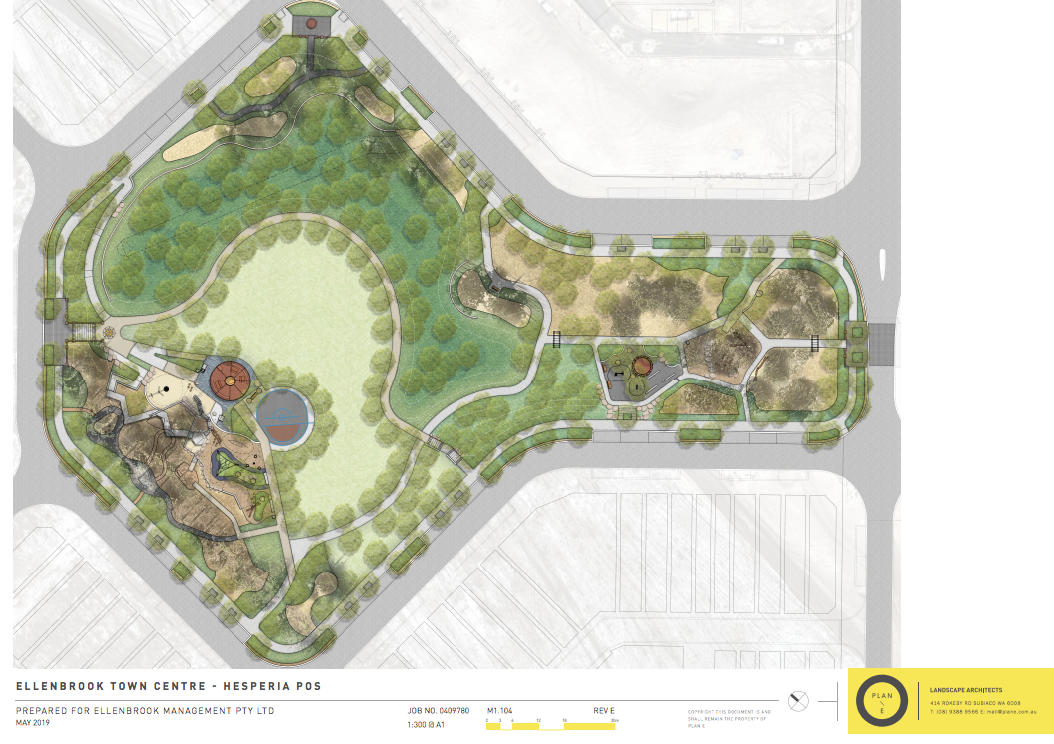 New Park under construction in the Ellenbrook Town Centre
Another park in the Ellenbrook Town Centre is currently under construction and due to open this Spring.  NOW OPEN!
The Hesperia public open space is located next to Ellen Stirling Park, on Hesperia Parade and is a 1.6 hectare multi-purpose space.
Perfect for all ages, it will feature a 2300m2 grass kickabout area, a half basketball court with a multi-hoop -meaning it can be used for both basketball and netball practice.
There will also an area with exercise equipment for strength and conditioning training.
A big, new place space is also expected to be popular with local children. Featuring a 7 metre high observation tower, complete with climbing ladders, platforms and a tunnel slide, imaginations will be able to run wild!
The park will also have a climbing net structure, hammock and basket swing, water play and nature play items included climbing logs, balance steppers and boulders.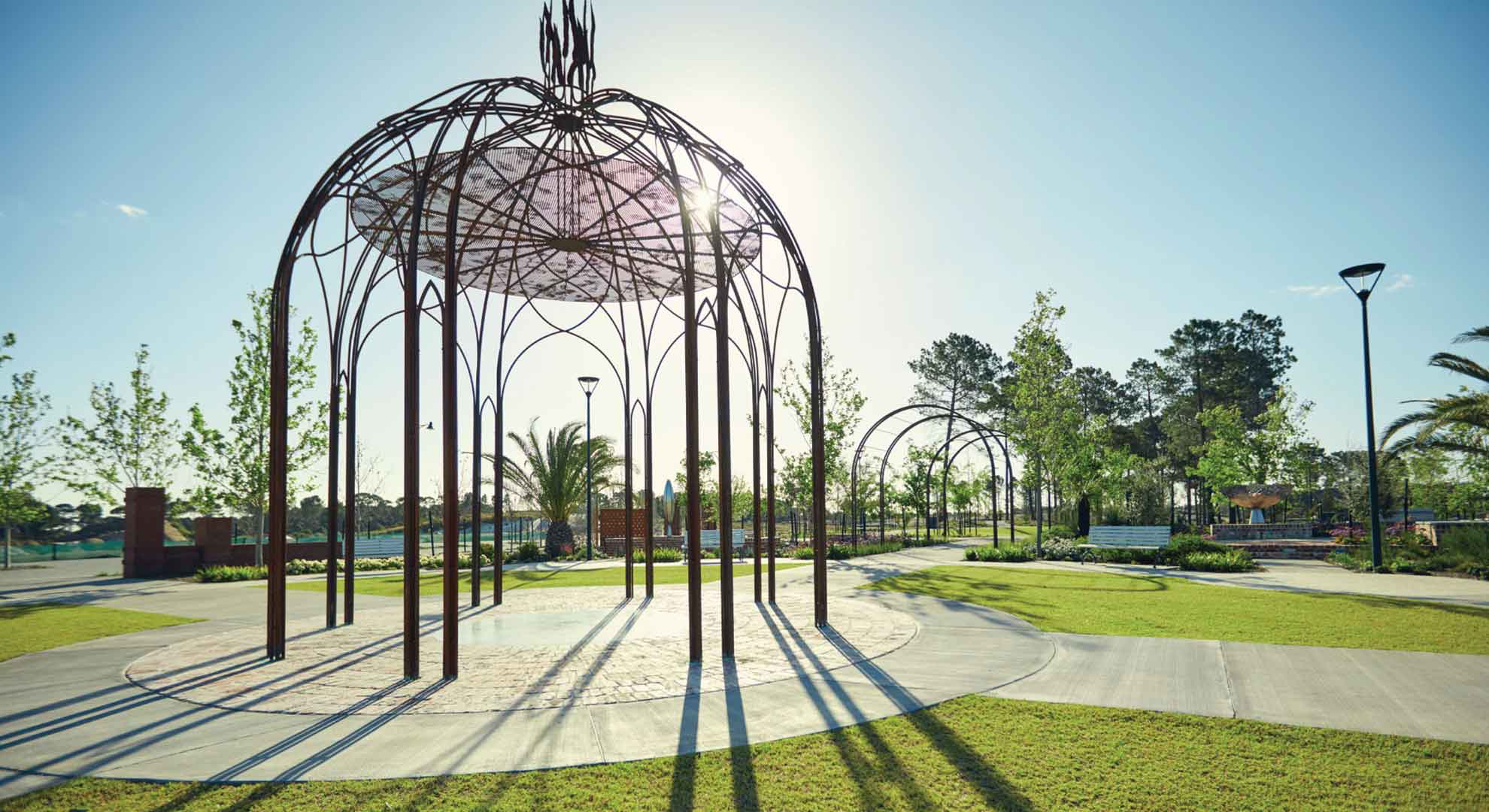 Families could easily spend the day at the new space under the large shade structure with three picnic settings, BBQ and drink fountain.
The park will be surrounded by areas of retained trees, with supplemental planning in new landscaped areas to provide shade in summer. The park will also serve the purpose of providing a drainage basin for water run-off.
Three new pieces of public art will also be installed, complimenting the adjacent Ellen Stirling Gardens. Two new arbors and an inground artwork piece are currently being designed for the space.
The park has been designed by award-winning Landscape Architects Plan E.